Supreme koku
Mind to feel beauty
It glitters.
Contact beyond generation
Experience and impression only for you
We harmonize with trip.
We feel nostalgic for something
Always new
Charm of Izu stirs imagination.
THE ROYAL EXPRESS
Izu who glitters.
Trip to feel beauty.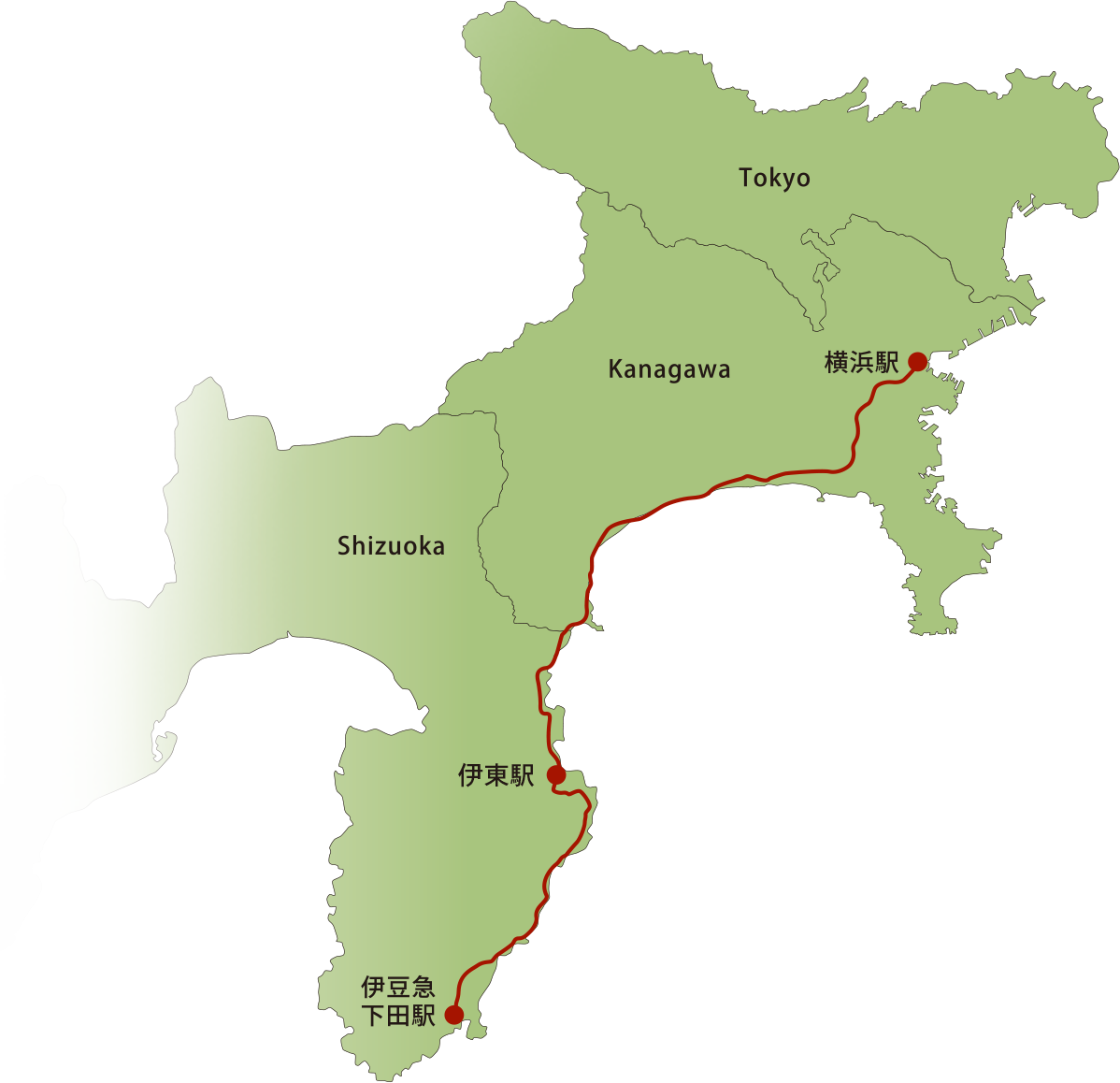 Island south in the past.
The ground which is scenic for nature and history,
Izu Peninsula.
Izu Peninsula which island that floated in the South Seas about 600,000 years ago hit Honshu, and was born. It is said that we do not read similar example even if the history looks for where in world.
Triggered by the Izu Kyuko Line opening of business of 1961, in this ground blessed with beautiful scenery and hot springs, it was in place that tourists many as back room of Tokyo visited. The ground which the past became stage of the foundation of a country in Japan, and great writers loved deeply, and brought about work. World people come over to this peninsula to look for good old quality of Japan and feature of culture.